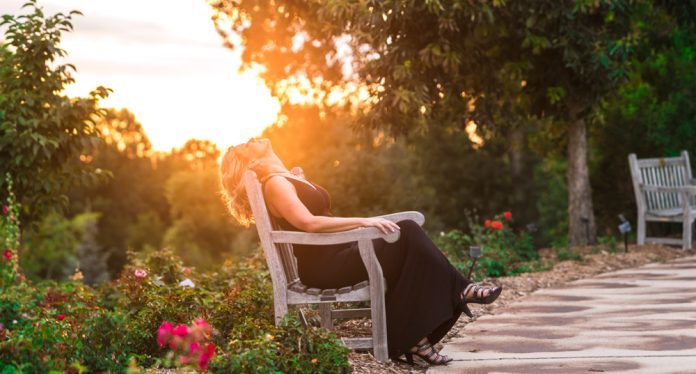 Rändi Fay is an award-winning singer and songwriter based in Wisconsin. She strives to heal and inspire people through music with her "Symphonic Electronica" sound. Rändi has an album titled "Intuition" that will be coming out on February 20, 2020. In the meantime, she just released her new single "Lone Wolf" and also has a new music video for it. I spoke to Rändi about her music to find out more about her latest release, what was involved with creating the music video, where it was filmed, and asked about any challenges she faced. Read what she has to say below.
Wendy Shepherd of Entertainment Vine: What is "symphonic electronica," and how did you create the sound?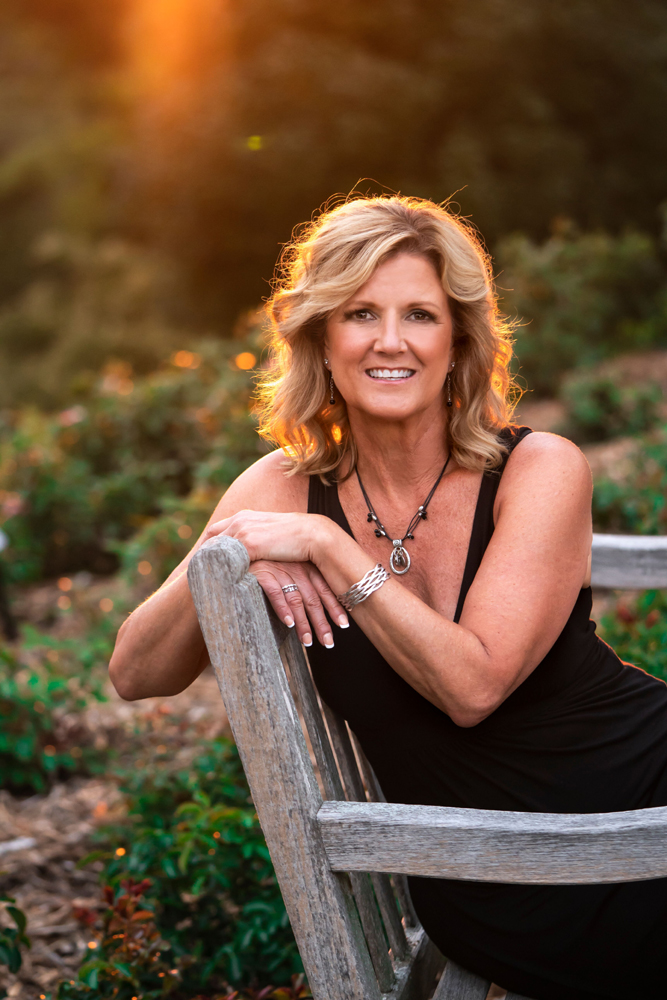 Rändi Fay: My producer and co-writer, Aaron Zinsmeister, played a huge role in the development of symphonic electronica. This entirely synth-based sound draws elements from two of his more significant musical influences, European female-fronted symphonic metal and virtually orchestrated video game soundtracks. During our work together, we have experimented with a number of different genres, and we discovered the dramatic offerings of this blend fit my voice and image-driven lyrical composition well. Add in Aaron's extensive keyboard and synth skills, his expressive melodies, and captivating rhythms, and symphonic electronica organically grew from there. The result is very theatrical music, earthy and vibrant, allowing musical expression to match the complex emotion of the lyric.
Wendy: When was your latest "Lone Wolf" single released, and how long after did you release the music video?
Rändi: "Lone Wolf" and its accompanying video were both released on October 1, 2019.
Wendy: Who was involved in creating the music video for the single?
Rändi: The film crew for "Lone Wolf" was incredible, headed up by director Jocelyne Berumen of Cyclops Girl Productions.
• Video Production & Direction: Jocelyne Berumen
• Talent: Rändi Fay & Troy Therrien
• Assistant Director/Set Photographer: Megan Johnson
• Cinematographer: Nate Haben
• Drone Operator: Rachael Dowling,
• Set Photographer/Grip/Production Assistant: Laura Anne Henderson,
• Grip/Production Assistant: Priscilla Brock
• Talent Makeup Artist and Hair Stylist: Sara Miller
• Hair Colorist: Bri Schramm
Wendy: Where was the music video filmed? How did you decide what locations to use? Was it hard to get equipment in those areas?
Rändi: We filmed the video in three locations, all places very personal to me as they are owned by friends or family. A fairytale horse farm and event venue Garden Gables of Sister Bay, Wisconsin, the charming log cabin and woods on my family property in Ephraim, Wisconsin, and the stunning Gallagher cliff-side, water-view property in Ephraim, Wisconsin. All of these locations were within a 10-mile radius in Door County, Wisconsin, a magical area that comprises the "thumb" of our mitten-shaped state. With the music covering a large spectrum of emotion, we needed a matching spectrum of locations to create the setting from the most intimate moments to the epic. We did not have significant difficulties in accessing the properties with equipment as they are all accessible by driveways. The cabin, however, was pretty small for us to fit in, so we had to cozy up and try not to overheat, but I think that was the biggest difficulty we had equipment-wise.
Wendy: What were some of the challenges you faced with this project?
Rändi: The weather was the biggest challenge! Northeast Wisconsin has had record rainfall this year, and even with factoring in rain dates, we had almost three weeks of rain forecast around our filming time! Our director Jocelyne made a quick decision on a Sunday night to assemble the crew for that Tuesday because it was the only day forecast to be dry for the entire day! Everyone scrambled to get to the locations that are up to two hours away from where many live. We ended up losing some hours of filming, making every moment precious! Many shots were only one or two takes. The day chosen was thankfully incredible, and we couldn't have asked for more cooperative breezes, temperatures, or light!
A few other cute things-the cabin is very old and hadn't been used this summer, so we had no idea what condition the fireplace was in. So instead of lighting a fire and having a family of raccoons, or worse bats, come flying out at us, Nate creatively created a warm firelight effect behind Troy and me with his magical lights. The electricity was a little scary also, so we turned on the fewest lamps possible! The rooms were naturally very dark, giving me an undercurrent of fear of creepy-crawly spiders falling from the curtains or ceiling! The whole place is a little haunted, and a few of us were subject to random screen-door slammings and misplaced items!
Wendy: What members of your team would you like to highlight?
Rändi: O gosh-everyone was so incredible!! Nate is a wizard cinematographer-his ideas, his knowledge, and skill in lighting, and his composition, not to mention his physical fitness in lugging that huge camera, are unsurpassed. Troy so capably displayed his ability to handle a range of emotion in his depiction of the Lone Wolf, from distance and distraction to intimacy and the many stages in between. He was so accepting of direction, and oh man, did we have laughs! He was such a good sport! Rachael's drone shots are impeccable, and Megan and Laura not only were assisting, but they also took incredible behind-the-scenes photos, which I have since used extensively! Priscilla was "jack of all trades," put in the most awkward positions to hold the lamps in the perfect angle for the best lighting- that poor girl! And Sara took care of my hair, and makeup at 8 am that morning in Green Bay. I had a two-hour drive to the location after that, and throughout the day, my face and hair had to withstand three outfit changes, wind, time, and sweat! With just a few minor touch-ups, my look was still going strong at 7:30 pm! Sara is a miracle worker! Finally, the overseer of the whole crew, Jocelyne, with her injured leg and her abbreviated time frame, kept us all on track with her vision and timeline. She also did the incredible editing and brought this finished product in on time and under budget! She is a genius.
Wendy: Can you share some tips from your experience with this project?
Rändi: Always put your best work forward-you will develop relationships with people you trust to be a part of your creative team. Be involved and be prepared, expect the unexpected, and don't freak out when inevitable changes need to be made. Be clear in what you envision for the project, but leave room for the creative expression of the talent you are working with. Give your team room to shine and bring cookies!
Wendy: What else can we expect in your upcoming "Intuition" album that's set to drop in February 2020?
Rändi: Thank you for asking! DRAMA AND VARIETY! Eleven songs that dive with honesty into the emotional conflict inherent in a love story: Isolation, insecurity, temptation, lust, infatuation, avoidance, enchantment, self-doubt, confusion, empowerment, self-awakening, passion, tenderness, joy, anticipation, frustration, depression, anger, disillusionment, yearning, regret, cherishing, devotion, ever-lasting love…
Here are the song titles to tempt you a little more:
"Firefly," "Jezebel," "Mystified," "Uncaged," "Serenity," "Intuition," "Lone Wolf," "Melancholia," "East of Pain," "River of Time," and "Rise in Love."
It makes sense that we needed a dynamic sound to dig into all of this effectively! I think there is something for everyone in this mix, and also a happy ending! Love is what it's all about.
Thank you for sharing Rändi!
You can watch Rändi's new music video for "Lone Wolf" below…
Visit her website to see more about her and her music.
Photos by Cyclops Girl
Thank you for reading! ~ Wendy Shepherd
* * * Please support independent press * * * Thank you!