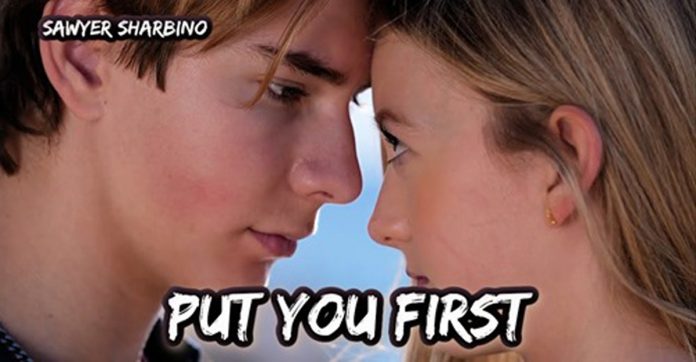 Actor, singer and content creator Sawyer Sharbino has released his first single and music video titled "Put You First." The music video also stars Emily Dobson as Sawyer's crush. More talent in the video include Piper Rockelle, Lev Cameron, Ayden Mekus, Jentzen Ramirez, Connor, Jenna Davis, Claire RockSmith and Symonne Harrison.
The song is now available in digital format through Spotify, Apple Music, YouTube Music, iHeartRadio and more. You can watch the music video on Sawyer's YouTube where he has millions of subscribers.
Watch/share the music video:
Listen/share the single:

Sawyer Sharbino is best known for his role as Sawyer Martinez in "Angels from Hell" television mini-series. He also appeared in "Miracles from Heaven" film.
He is represented by Debbie Britt of Cornerstone Talent Management with publicity and brand management by Wendy Shepherd of Studio Matrix .com.
Sawyer Sharbino has two sisters, Brighton Sharbino (The Walking Dead, True Detective, Radioflash) and Saxon Sharbino (Poltergeist, American Vandal, Touch) and they love making videos and photo posts together on their social media including YouTube, Instagram and Tiktok.
Article by Wendy Shepherd of Entertainment Vine.
* * * Please support independent press * * * Thank you!