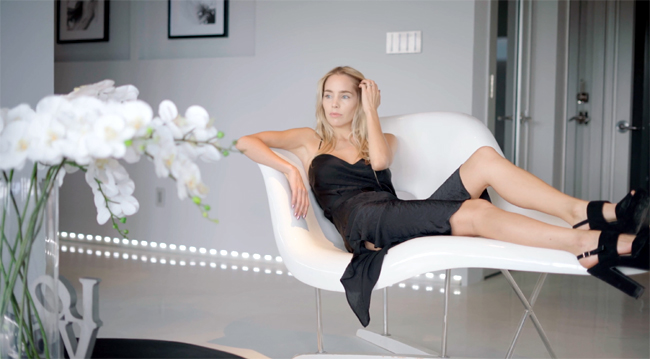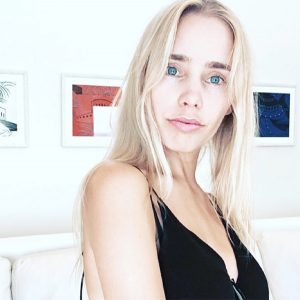 Wendy Shepherd of Entertainment Vine: Hi Linn, it's a pleasure to speak with you today! Tell the readers a bit about yourself.
Linn Renee Sivertsen: I am a Millennial, Celebrity Real Estate Agent who sold over $19 Million in homes in the past year.
I have been featured on TMZ, Variety, LA Times, The New York Times, The Real Deal, Daily Mail, and Inman.
I work for The Agency, have worked with the film director Nick Cassavetes (The Notebook, My Sister's Keeper, The Other Woman) and have sold Paris Hilton's home, as well as other breathtaking properties all over the Los Angeles County.
Wendy: You were born and raised in Norway; why did you move to the United Kingdom? And what brought you to settle in California?
?Linn: I was born and raised in Stavanger, Norway, then moved to the South of England with my family as a teenager. My dad was a flight engineer (he worked for Scandinavian Airlines in Stavanger, Norway) and had a job opportunity to either move to Oslo, the capital of Norway, or a small countryside town in the south of England. My mom did not want us to grow up in a big city and also wanted to allow us to learn English and have an international education.
I was scouted by big modeling agencies while visiting London and decided to move there after high school. I signed with an agency and lived in London for four years.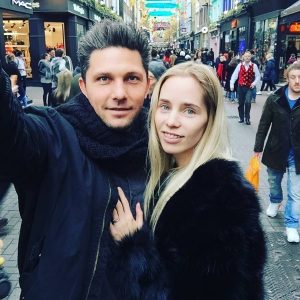 After living in London for four years, I needed a change. I had always wanted to study at an American school and applied to study Business at Santa Monica College (along with hundreds of other Scandinavians). After six weeks of living in LA, I met Sean Dubravac (my husband), and we've been inseparable since our second date. That was it. We've been together for almost five years now. It's funny because I was the only one of my friends who didn't want to date, but I ended up meeting Sean and then got married. Now, I truly am living the American dream.
Wendy: How did you get involved with modeling, and did you travel much during that career? ?
Linn: I was on a trip to London when I was scouted when walking down Oxford Street. It happened after a couple of visits to London that I kept getting scouted on the street by four of the top agencies who wanted to sign me (IMG, Models 1, Next Models, and Storm Models). I decided to give it a shot and moved to London. I lived in London for four years and traveled to Oslo, Paris, and Milan. It was a lot of fun doing photo shoots and some runway. I was thrown into the fashion industry and attended a lot of fun parties and events. It was an exciting time in my life. I do wish that I went to NYC to model when I had the opportunity, but I also believe that things happen for a reason.
Wendy: Why did you change your career from modeling to being a real estate agent? ?
Linn: When I moved to LA to study Business, I was scouted by Wilhelmina Models; however, I also got my braces at that same time, so I decided not to continue modeling and politely declined. I also wanted to see what else I could do and find a job that does not rely on looks since looks fade.
I tried getting a job in fashion first as a fashion buyer but found out that this industry is tough to get into, and it doesn't really pay well at the beginning of a career. I took an in-depth look at my own passions, strengths, and weaknesses and realized that real estate might be the perfect career for me. I am glad that I have made the right pivot move at that time in my life, and I have loved working in real estate ever since.
Wendy: What has been the most challenging part of changing careers?
Linn: The first few home sales in real estate were the hardest to accomplish. No one really trusts you with their money when you have no track record. Later on, everything became easier and even more fun! I am a hustler and have achieved all my success on my own; there are rarely any handouts in Los Angeles. The field is competitive. Only hard work and perseverance pay the bills.
Wendy: Where do you usually sell real estate? Are you restricted from selling homes in a specific part of California?
?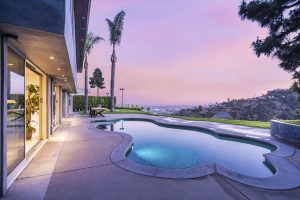 Linn: I am a licensed real estate agent in the state of California; however, my focus zip codes are in Malibu, West Hollywood, Calabasas, Santa Monica, Hollywood Hills, and the wider Los Angeles area.
Wendy: You've worked with selling homes to some notable people in the entertainment industry, did you want to share any stories?
Linn: Unfortunately, I am now allowed to talk about any deals in specific but what I can say is that celebrities are people just like us who do have a bit more stress in their lives and therefore do need a bit more hand-holding than an average client. However, they usually do spend more on a home anyway, so it is all worth it in the end.
Just being myself and being real with the people around me has helped me gain the trust of quite a few clients who have now become friends. I think there is much need for honesty and transparency in this city of smoke and mirrors.
Wendy: When are the best times of the year to buy a home in California?
Linn: It's almost always a good time to buy so the questions a buyer needs to ask are:
How many desirable properties are currently on the market?
Are the prices of the properties going up or down?
Are the interest rates going up or down?
Some might say that it is a bad time to buy during winter holidays since there usually aren't that many properties on the market, and it would be hard to schedule all the inspections and escrow around holidays. However, you may get lucky and find that one lonely house on the market and its desperate owner who is in a rush to sell and get yourself a good deal.
I would definitely advise any buyer to begin looking at the housing market the moment they even start thinking about buying a home. This way, they would allow themselves a few months or even years of monitoring the market and gain invaluable knowledge before they put an offer on their dream home.
Wendy: Do you have any tips for people who want to move to California?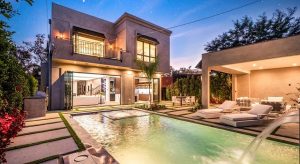 Linn: Don't come. We are overpopulated. Joke!
I would encourage them to go on a road trip along the coast. I recommend exploring different cities to find out where you would like to live. There's a beautiful scenic route along Pacific Coast Highway from San Fransisco to San Diego. Most of my favorite cities are along the coast.
Wendy: What five gift ideas would you recommend for new homeowners?
Linn:
1. A gift card to a nearby restaurant, art store or Home Depot
3. Fire extinguisher
3. A book that the owner might like
4. Homeowners tool kit
5. Personalized wooden coasters or mugs
Wendy: What are some of your best highlights from the last year?
Linn: Below are my top three:
1. Selling over $19 Million in homes in one year.
2. Selling Paris Hilton's old house in the Hollywood hills.
3. Being featured on TMZ
Wendy: Who has been a significant influence in your life/career? ?
Linn: My number one fan, my man. Sean supports me and guides me as I navigate having my own business. He built his own company from scratch to a now successful Talent Management company that manages over 300 actors, writers, and directors. He never ceases to amaze me.
Wendy: Where do you hope to see yourself in the next few years?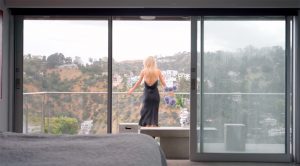 Linn:
Personal life – Enjoying my family in my cozy home in Calabasas and traveling more.
Business life – I would love to have my own real estate team and be a successful real estate investor.
Thank you Linn!
—
Check out Linn's website and follow her on Instagram and Facebook.
Thanks for reading! ~ Wendy Shepherd
* * * Please support independent press * * * Thank you!