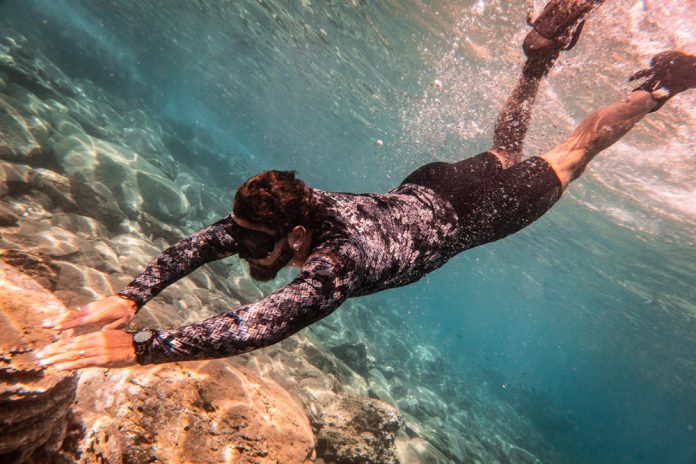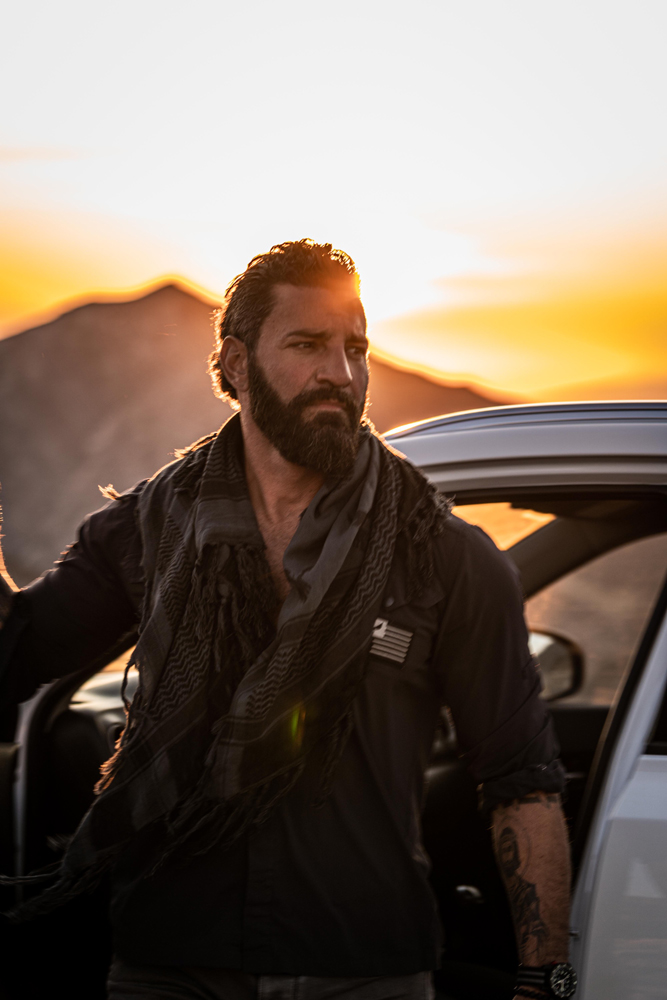 David Johnson Wood is a U. S. Marine Corp OEF combat military veteran, an extreme athlete, and an entrepreneur who has founded multiple companies in the United States and southeast Asia. His company Virtus Outdoor Group has just launched the seasonal fall/winter apparel line, and it is now available in 32 countries. His company designs digital camouflage clothing for every landscape. David has also appeared in films and television shows. He is known for "Ghost in the Shell" and will be in the new "IP Man 4" film that is due for release in December 2019.
Below, David shares how to get started with extreme training, fitness tips, his daily routine balancing everything he does with family, and some great gift ideas for extreme athletes.
Wendy Shepherd of Entertainment Vine: What is the best way for a newbie to get started with extreme fitness to work towards becoming an extreme athlete?
David Johnson Wood: First and foremost, you have to start training, and you have to remain consistent with it until it's built into your daily routine and becomes part of your lifestyle. This is daily training, running, swimming, weight training, yoga, MMA, etc. Next, start setting challenges each month or each week, make them harder and harder, and post the challenges. Publicly declaring it will keep you accountable! Spartan races are a great place to start because you can advance quickly onto longer races and different series.
Wendy: Do you have some fitness tips to share?
David: I train in the mornings, every day, no excuses. Starting my day out by pushing myself mentally and physically, ignites the rest of the workflow through the day. I don't recommend working out at night before bed. Also, mix it up, have fun with your training, try new things like MMA, Yoga, HIIT, Bouldering, etc. there are so many disciplines out there, and you'll never know what you're missing if you don't try.
Wendy: What are some of your favorite resources for fitness advice?
David: I follow and train regimens from coaches and athletes in the fields that best represent my current and future challenges, so it's always changing. Terence Mitchell is a big inspiration.
Wendy: When and why was your company Virtus Outdoor Group (VOG) founded? And who co-founded it with you?
David: Tim Scott and I founded VOG in 2015. We wanted to create a fully functional apparel line for elite military that used the latest technology in fabrics and treatments. We also designed and patented a multi-layer digital camouflage that provides true protection for our warriors.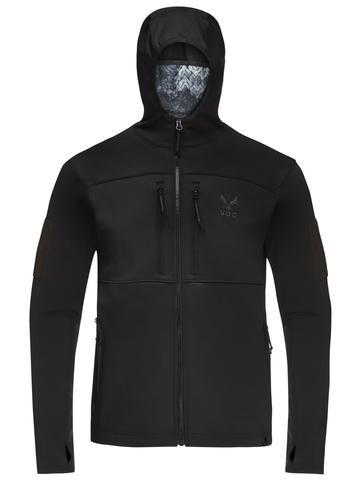 Wendy: Congrats on the launch of your fall/winter apparel! What should people know about the new products, and where can they be purchased?
David: Thank you! We have moved forward with athletic, tactical, endurance, and lifestyle gear, so we offer much more than a tactical camouflage company. You can purchase online and find all our global distributor's links at VOGSTORE.COM.
Wendy: What are your five most popular Virtus Outdoor products?
David: Well, there are so many new products in this new line that we'll have to wait and see! The Helios jacket and Wood tank were two of our top sellers that we've kept in the new line, but we are already seeing that the Ruck jacket, Solly jeans, Shemaugh scarf, belt, and Scott shirt are getting ordered the most from our friends and family soft launch.
Wendy: What five gift ideas (in addition to your company products) would you recommend for extreme athletes, and why?
David: These are things I call my EDC (everyday carry)
a Brute Force SandBag (BFSB) to train with, these are brilliant for smaller connective muscles and core, also easily packable.
A Trauma PAK medical kit, because extreme athletes get extremely injured! I keep a Trauma PAK with me at all times and have had to use it at every event I've lead.
I love Monkii Bars (Monkii 2 and Pocket Monkii), it's a gym that fits in your pocket, it's all centered around core strength. Great product and great people behind it.
ATOM packs out of the UK are brilliant ultralight backpacks, I've used them for every Spartan Agoge I've lead. They are custom built so you'll give Tom and his team your measurements, and they'll custom build your pack. I really love the work they do with our VOG Camouflage.
We all need a good knife. My brother Nir at Lotar Combat Blades makes the finest blades I've ever used. I use them daily.
Wendy: How do you balance family time, athletic time, and business time?
David: My daily routine starts before 0500. I wake up and have my prayers, meditation, and then a quick review of emails, then I wake up my family, then it's off to train, and then my workday. Consistency in my daily routine makes it very doable. If we remain on a daily schedule no matter where we are, we'll succeed.
Wendy: What and where is your next planned extreme adventure?
David: I'll be headed to Japan next week and then filming in the Czech Republic with some of our distributors there way up in the mountains, stay tuned for some epic footage!
Wendy: Thank you, David!
Follow David Johnson Wood on Instagram and visit the Virtus Outdoor Group website to view the latest Fall/Winter 2019 clothing collection: https://vogstore.com.
Photo credit: Gareth Evans
Thank you for reading! ~ Wendy Shepherd
* * * Please support independent press * * * Thank you!