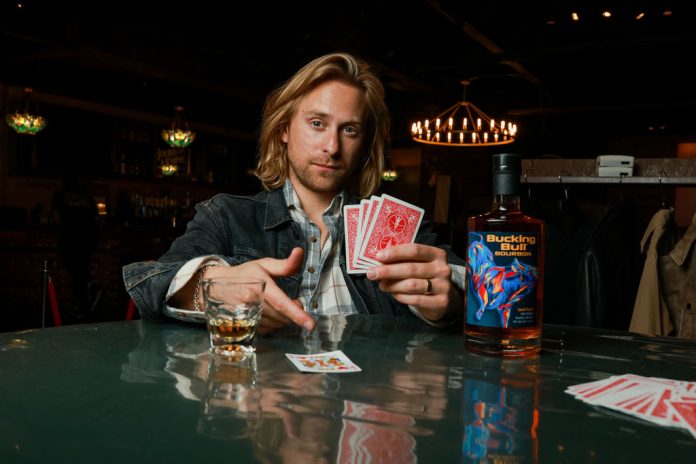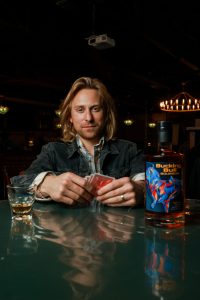 Bucking Bull Bourbon first launched in Ft. Worth, Texas, in April of 2023, and is now found in local Texas bars and restaurants and is also available to purchase online. Co-founders Phil Neason and Sarah Pfaff joined up with Yellowstone's '1883' star Eric Nelsen as a partner and brand ambassador to bring a bright, colorful, labeled whiskey to premium bourbon-buyers.
Bucking Bull Bourbon shares many cocktail recipes online, including: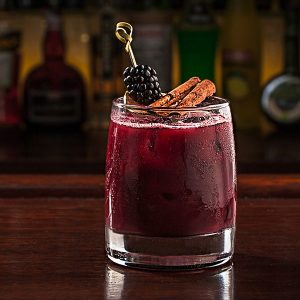 Blackberry Smashbull
2 ounces Bucking Bull Bourbon
3 lime wedges squeezed (1/3 ounce fresh lime juice)
6 mint leaves
8 blackberries
1 tablespoon brown sugar
1-ounce club soda
½ cup crushed ice
Here's what you do: Combine lime wedges, mint leaves, and blackberries, then muddle to your heart's content. Add Bucking Bull, brown sugar and ice, then shake for 15 seconds. Strain and pour the Smash into a classic rocks glass. Stir then garnish with a mint leaf and a blackberry (for a different twist you might try a cinnamon stick instead). Smashing!
Looking for more drink recipes and/or want to purchase Bucking Bull Bourbon online? Visit the website at: https://buckingbullbourbon.com
Bucking Bull Bourbon Is Now Available At These Stores:
Raymonds Liquor Stop, Arlington, TX
TX Liquor, Dallas, TX
Shax Liquor, Denton, TX
Kyodai Liquor, Ft. Bend, TX
Blue Bonnet Liquor, Ft. Worth, TX
Holiday Liquor, Ft. Worth, TX
Kings Liquor, Ft. Worth, TX
Longhorn Liquor, Ft. Worth, TX
Geekay Liquor, Grand Prairie, TX
Lakeside Liquor, Grand Prairie, TX
Gunter Liquor, Gunter, TX
Shax Liquor, Lake Dallas, TX
Longhorn Liquor, Lake Worth, TX
Majestic Liquor And Wine, Lake Worth, TX
Shax Liquor, Little Elm, TX
JMG Liquor, McKinney, TX
Alma Liquor, Plano, TX
My Liquor Zones, Plano, TX
Plano Liquor, Plano, TX
Tompson's Liquor Mart, Plano TX
Oasis Liquor, Richardson, TX
Sunset Liquor, Richmond, TX
And also at these bars in Fort Worth:
Aticos
Bar 2909
The Basement Bar
Billy Bobs
Birdies Social Club
Bourbon and Shine
Heim's BBQ
Joe T Garcias
Panther City BBQ
PRs Saloon
Texas Pit BBQThe Riot Room
The Thirsty Armadillo
The Toyota Music Factory
The Whisky Garden
*Eric Nelsen – Photography by Crystal Clear Photography
* * * Please support independent press * * * Thank you!