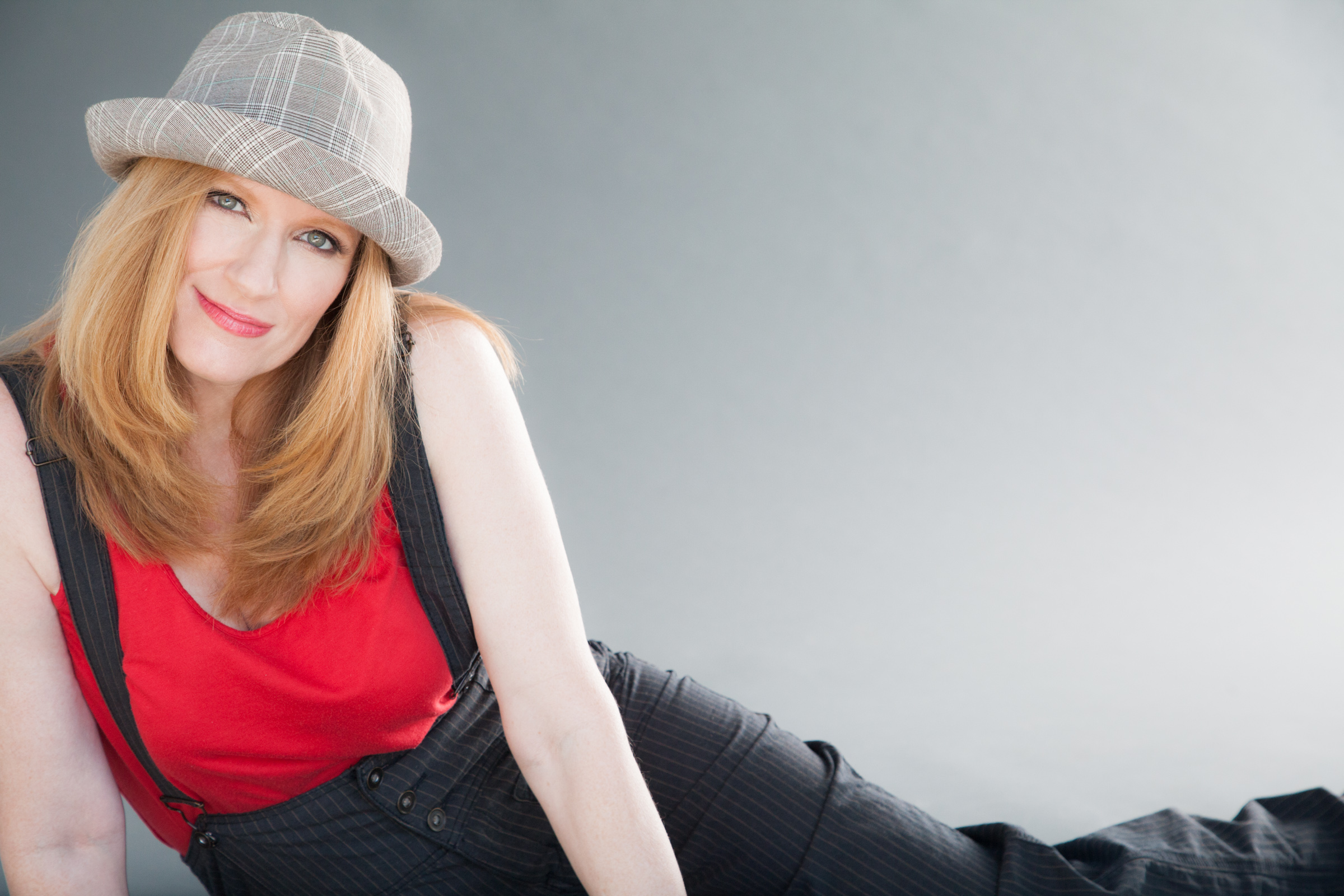 Fay Gauthier is a singer and songwriter who is enjoying the hype surrounding her new singles titled "Be What You Are" and "Living in a Daydream." Fay, a natural redhead, just released a full-length album called "Firehead" which was largely inspired by her life experiences. A musician known for her quirky and upbeat pop-meets-jazz melodies, Fay is also a writer and actress. In a recent and exclusive interview, she discussed her career and her hopes for the future.
Meagan Meehan (MM) of Entertainment Vine: When did you discover your talent for singing and acting and which came first?
Fay Gauthier (FG): I grew up singing, so singing came first. As a kid I wanted to act, but I grew up in a small town with no theater, so I didn't pursue it until much later.
MM: You are also a writer. Do you primarily write lyrics or do you write short stories, novels, etc.?
FG: The lyrics, of course, come with songwriting, but I'm also writing a novel. I've written the rough draft for an original screenplay, and I write sketch comedy.
MM: Can you tell us about your latest singles and the inspirations behind them?
FG: The first single we released was "Be What You Are," which was inspired by the words of a casting director from an acting class I took years ago. She was asking that we bring our truth to the characters we were portraying, and the song is an extension of that—embracing your authentic self in how you live your life. The second single is "Living in a Daydream," which is an ode to my childhood and simpler times.
MM: Your new album is called "Firehead" and a lot of the songs are inspired by your life experiences, so were any particularly challenging to write music and lyrics for?
FG: For "Living in a Daydream" I wrote way more lyrics than actually made it into the song, and yet I wanted the song to be simple, like the memories I was honoring. So the challenges were choosing which lyrics were most meaningful to me and also how to best express what I was feeling viscerally with an easy visual and poetic flow.
MM: What have you acted in and what kinds of roles do you most enjoy?
FG: Most of the roles I've taken so far have been to gain experience and build a resume, but ultimately, I like to play smart, empowered women.
MM: What's the most rewarding part of working in the creative industry?
FG: The most rewarding part of working in the creative industry is, ironically, playing. The opportunity to play or craft characters that require you to step out of yourself and look at life from a different perspective.
MM: Be honest, do you have a favorite song out of all the ones you've written?
FG: Hah! That's a tricky question, because it fluctuates. When I was working on "Living in a Daydream" it was my favorite. When we did the video for "Be What You Are" it became my favorite. "Goodbye" is a sentimental favorite because it's written for my Yellow Lab, who passed a couple years ago. So the answer is yes, but it may not be my favorite tomorrow.
MM: Where do you hope to be in your career in ten years?
FG: I'd like to be creating and directing projects that incorporate my writing and acting, and I'd like to be the go-to-gal for writing songs for film and other artists.
MM: What advice would you give to someone who is striving to enter the music and acting industry?
FG: Same thing I tell myself everyday…Just do the work. And as long as you have the passion for it, never give up.
MM: Are there any upcoming events or forthcoming projects that you would like to mention?
FG: Yes. I'm excited to be working on a music video for "Living in a Daydream" with the same team who did the video for "Be What You Are". We're looking to release it late fall.
* * * * *
To learn more about Fay Gauthier, visit her official website. To see a video of her performing "Be What You Are" see here.
Photo Credit: Mikel Healey
* * * Please support independent press * * * Thank you!