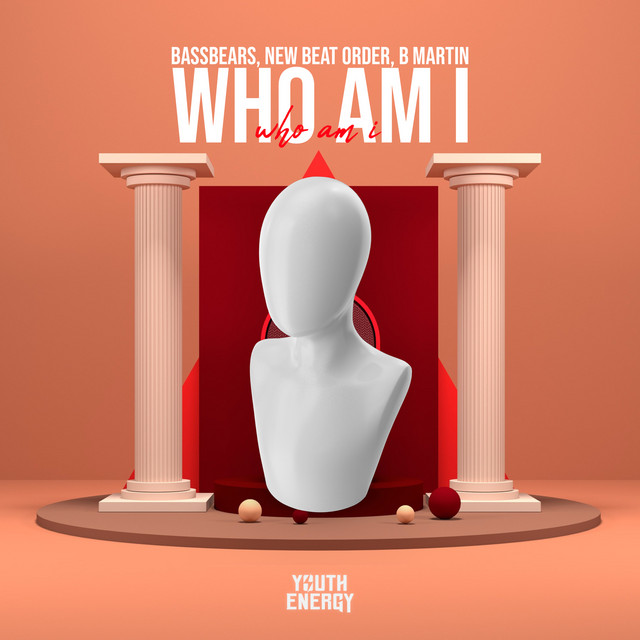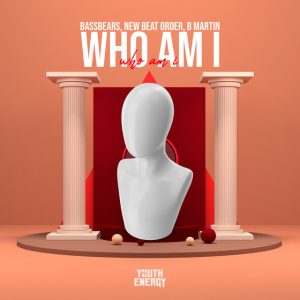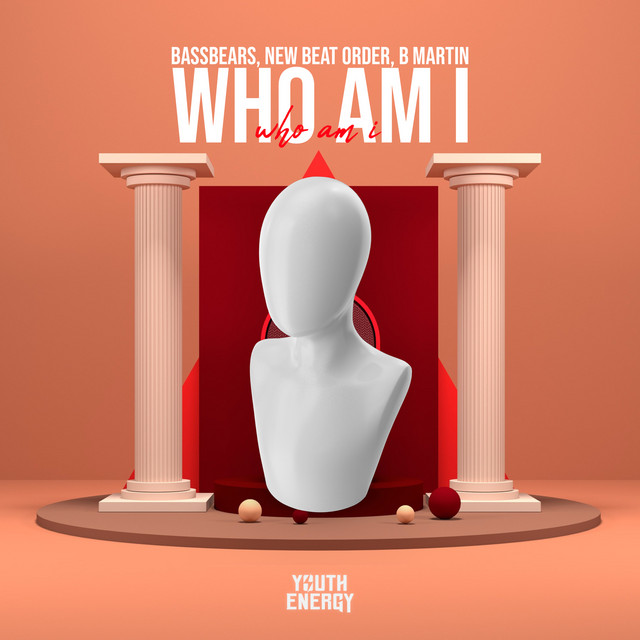 Los Angeles, California – BassBears and New Beat Order teamed up with music producer, rapper, and singer-songwriter B Martin to release a new deep house EDM single titled "Who Am I" on November 26, 2021. Produced by BassBears and New Beat Order, written and sung by B Martin, "Who Am I" is about a toxic relationship. The new single "Who Am I" is released by Youth Energy Records and is now available on all digital platforms.
Listen to the song here:  https://open.spotify.com/album/7BLAineJ9yyvvmGYrzxGl7
" Who Am I touches on a relationship that is so consuming, it makes you lose yourself and identity in the process. "My love for you was suicide": meaning that the partner loses oneself, their sense of purpose, direction and confidence by being lost in this toxic relationship. After getting free from the relationship you recognize who you are again, what you truly want and what your soul wants." – BassBears, New Beat Order, B Martin.
New Beat Order, streamed 70 million times on Spotify, is a 23-year-old music producer from Galicia (Spain). Inspired by artists like Avicii, David Guetta, Linkin Park, Nickelback & Eminem, NBO started making music in 2015, but his first release, "Genesis," came out on the 22nd of November of 2016. After some years of making music, he remixed artists like Locnville, Kane Comfort ,and Mundu. He also made DJ sets for the biggest Spanish radios, Los 40 Dance & Máxima FM. His music was supported by: Marshmello, Alesso, R3HAB, Alok, KSHMR, Showtek, Nicky Romero, Brooks, Jauz, Ookay, Slushii, Mariana BO, Sikdope, Ghastly, Rudeejay, and many more. Releases are on Sony, Warner, Kontor, Armada, Magic Records, Soave, Loudkult, Deep Universe, Future House Cloud, One Seven, and many more.
BassBears, streamed 10 million times on Spotify, consists of a duo, Javier and Gillermo, from Alicante (Spain). They are DJs and producers with more than five years of experience with the DJ turntable. Since starting their DJ journey in February 2015, they have produced some well-known tunes that got support from many producers, including R3hab, ARTY, PRISMO, Not Your Dope, Junkie Kid, LUMBERJVCK. They also got mentioned by many magazines like ElectroLineMX, WololoSound, and MadridEDM.
B Martin, streamed 25 million times on Spofity, is a New York native whose music career spans 10+ years, including shooting over 100 music videos, writing over 1,000 songs, writing top 20 Billboard dance hits with over 10 million streams as a writer and 15 million as an artist. His notable accomplishments include being the winner of Hot 97's "Who's Next" and being named Best Hip Hop Artist in New York by J Cole at the "Battle of the Best" at SXSW. Throughout his career, B. Martin has shared the stage with Kendrick Lamar at Summer Jam and opened for J Cole and Mac Miller while touring all over the East Coast. He's also collaborated on songs with T Pain, Kendrick Lamar, and Cory Gunz of Young Money. In addition to B Martin's latest music release, he is a music producer and owner of Purpose Driven Artists, which is an independent, heart and soul agency located at his Purpose Driven Studios in Los Angeles, California. Purpose Driven Artists wants to give young creatives a shot without them being taken advantage of by the music industry. Owner B Martin looks to make songs with intention, to pull from true, raw, authentic stories – making an impact first and money second. He aims to create songs that can heal – both the listener and the writer/artist singing it.
Purpose Driven Studios has state-of-the-art recording equipment and studio treatment, offering mixing, full song / EP, and album services. Music genres include fuzing of EDM, Hip-Hop, Pop, and R&B. The submission process is rigorous for artists to get access to the studio as it's mainly used for B Martin and his in-house artists.
B Martin is represented by Wendy Shepherd of Studio Matrix .com for publicity and brand management.
* * * Please support independent press * * * Thank you!