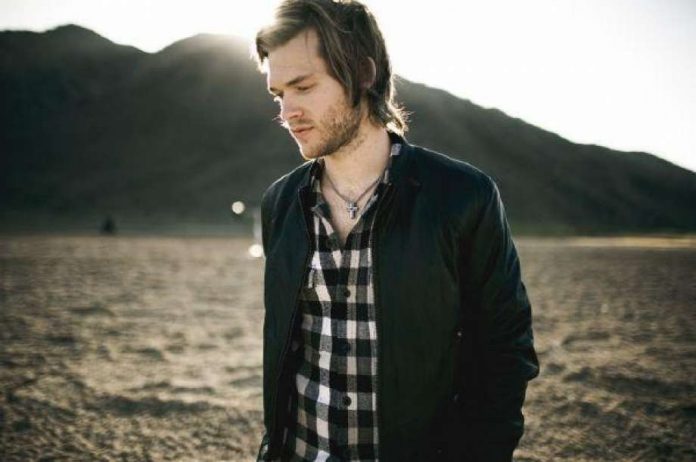 Interview With Jonathan Clay,
( Singer / Songwriter / Musician )
[Wendy Shepherd] I have been checking out music on MySpace on and off for a while now. There is one musician named Jonathan Clay who came by my spot on MySpace and sent a friend request along with leaving a nice comment. After listening to his songs, I decided it would be nice to interview him. I sent him a message back in July and he agreed to be interviewed, however I didn't get to do it until now.
I talked with Jonathan on the phone the other day and then sent the questions his way. He is super busy getting ready for a tour with a couple of other musicians and releasing a new album.
Jonathan really tries to keep in touch with his fans and stay real. His music contains lovely relaxing lyrics sung with a silky soft voice. Find out more about Jonathan below…
[Wendy] Who taught you to play guitar and sing?
[Jonathan Clay] Nobody ever really taught me to sing. I had musical parents though, and I think it helped to always hear them singing and making music. My dad played guitar and that definitely rubbed off on me. He enjoys music as much as I do, and that really had a big impact on my development as a child. I was the kind of kid that would get frustrated though, and I probably quit guitar 2 or 3 times. He was patient with me though, and every time I thought I wanted to try my hand at it again, he was there offering to help me. Eventually, I think I had messed around on it enough, that it started to come to me.
[Wendy] When did you start taking music seriously as a career?
[Jonathan] In my mind, I've been taking music seriously as a career since I was 15 years old. I felt like that's what I wanted to do, and that nothing could stop me from doing it. Luckily, my parents convinced me that college was the best route to take while I developed as a musician, and they were definitely right. I learned a lot in the 3 years I went to college. It gave me time to fine tune my craft as well. When I was 20, I made the decision to withdraw from school, and pursue music full time.
[Wendy] When did you create your first CD?
[Jonathan] When I was 19. A friend and I recorded it, and I was pleasantly surprised at how well it turned out.
[Wendy] What was the first thing you did when you got your hands on your CD?
[Jonathan] I rounded up all of my closest friends in the dorm, and gave each one of them 50 cd-r's. We all burned as many CD's as we could, and when we were done, we just went around handing them out to everyone. My one goal was to get my music out there. I registered jonathanclay.com and my roommate made me a temporary and simple website. I just wanted a place where people could go and download my music for free. It worked, and within days, my songs were all over the p2p file sharing programs, and the word had begun to spread.
[Wendy] Along with your official website, you also have a spot on MySpace. Has it been beneficial to have both?
[Jonathan] It has definitely been beneficial. MySpace has had such an impact on the music industry. I was lucky enough to get in on closer to the beginning. I realized what a vital tool it could be in promotion, and really started to benefit from it.
[Wendy] On your MySpace account, I noticed you get a lot of comments, friend requests, and probably lots of messages as well. How do you keep up with it all?
[Jonathan] I spend about 2 hours a day writing back messages/comments, etc. I think it's an amazing thing to be able to connect personally with the people who support what I do. MySpace is a great way to do that.
[Wendy] You blogged about how you submitted your music to iTunes for 3 months. Once it became available through iTunes, did you notice a surge in sales?
[Jonathan] Before my music was on iTunes I didn't have much digital distribution. Once my music became available, I realized how important digital distribution can be. From 7/07 – 11/07, I received over 4000 downloads from iTunes. During that time I also had my songs available from free download from myspace and website.
[Wendy] You became a one-man band entrepreneur, who wrote, sang, and did all of the music for your first CD. Why did you take on this challenge by yourself?
[Jonathan] Vision with music has never been something I've lacked. I've often "seen" or "heard" the final product before I start to record (or write). With band mates the trouble is communicating that vision & successfully creating it.
As a one-man-band you have utter control.
[Wendy] What has been your best selling avenue for your CDs?
[Jonathan] Live shows, and through jonathanclay.com. In the last 14 months, I've sold over 2000 copies. I have the amazing support of my fans to thank for that.
[Wendy] According to a blog post you made in June 2006, you almost signed a record deal. Was this something you have been pursuing from the beginning? Or do you feel starting out as an independent musician was a better choice?
[Jonathan] I'm a big believer in fate. I feel like when the time is right, the right deal will come my way. Of course, I'd ultimately like to sign with a label, but that is not my focus. I think you can really do a lot as an independent artist, and I'm in no rush to sign just to be signed. Timing is everything, and when the time is right, it will fall in to place.
[Wendy] How did you go about getting your music licensed to play in a store and in film?
[Jonathan] It happened when someone involved in a film came across my music. They got in touch with me, and I put them in touch with my manager. I've had some really good experiences with licensing my music to independent films, and I think it can be really beneficial to both artist and film.
[Wendy] When did you decide to tour with fellow musicians and offer private shows known as "House Parties" or "House Concerts"?
[Jonathan] That is something I had been planning on for a while. What better way for people to hear your music than in their own living room?
[Wendy] Are you doing anything special for the Christmas holiday before the New Year?
[Jonathan] Working on the new album that will be released in February. It's keeping me pretty busy, but I'm loving being back in the studio. Other than that, I'll head to Houston to see my family for a few days, and then back to Austin to finish up recording.
[Wendy] What is your biggest wish to have fulfilled in your future?
[Jonathan] My biggest wish? I dont think I could file it down to just one. I want to do all of the things that make me stop and think about how amazing life is. I want to be happy. I feel like it would be such a waste to go through life doing something you didn't enjoy.
[Wendy] Thanks Jonathan!
You can visit Jonathan Clay's MySpace spot to hear his music. He also has an official website located at Jonathan Clay .com where you can get his album.
Interview conducted by Wendy Shepherd, the owner and creator of a multitude of websites on the internet since 1997. To learn more about Wendy Shepherd, please visit the website at www.wendyshepherd.com .
* * * Please support independent press * * * Thank you!