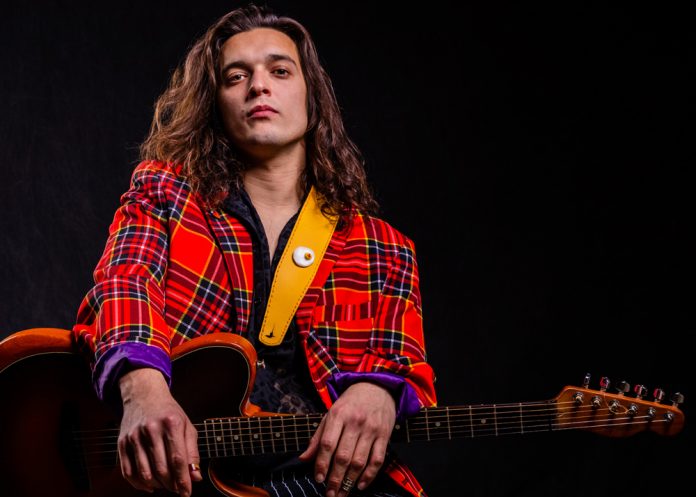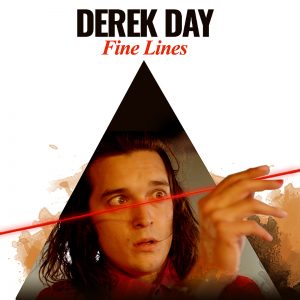 Derek Day has established himself as a multi-talented, energetic, creative rocker. Following his recent release of "Click on Me" in collaboration with Living Colour's Vernon Reid, Derek has released his new "Fine Lines" single and accompanying music video on February 25, 2021. Visually appealing, the "Fine Lines" music video is entwined with many artistic elements. The "Fine Lines" single is available on all digital outlets including Spotify, YouTube Music, Deezer, iHeartRadio and more.
"Fine Lines" is a breakup song, but it subverts the familiar posturing of a romantic pop ballad. "It's a breakup song with a lover, but also yourself," Day states. "Things that can seem so clear at first can actually be obscure." Day describes the track as "metamorphic."
Check out the music video:
Once you've seen the music video, you might like to learn more about what went into it. According to Derek's team…
In pursuing the right sound for this concept, Day and his team pulled a number of disparate elements together in the studio: a microphone favored by Frank Sinatra; a Fender Jazzmaster, the signature dreamy quality of which is all over The Cure's biggest hits; a Baldwin piano; and a high-strung Nashville-tuned guitar delivering a rich, shimmering sound. It's as if Day has deconstructed and gene-spliced together elements of various romantic sounds from the modern music canon, producing something that feels at once familiar and novel. It's experimentation, but the sort that comes from a deep technical knowledge and curiosity of the musical arts and science.
Day says the track was the organic product of a road trip and a harmonica, hammered out in solitude in stream-of-consciousness bursts that account for its free-form structure. It's a product of our strange times. Amid the maelstrom of stress and anxiety swirling about in pandemic-era America, Day says he's found himself wanting to "keep things quick and real" in his work, especially in the studio. "Life's too short. I want to be more agile." Likewise, he credits Reid with showing him "the wistful necessity to the right melody and music, the urgency of execution."
The "Fine Lines" music video was directed by Vicente Cordero of Industrialism Films. Two artists named Laura May Abron and Jimmy Ovadia are featured in the video. Derek says: "These two painters experience all these emotions, but facing away from each other," Day elaborates. "Vicente's constructed a beautiful expression of broken love."
"Fine Lines" was written/arranged by Derek Day and produced/engineered by Thomas Ross Johansen. The music was recorded/mixed at Strawhorse Studios and mastered by Steve Fallone at Sterling Sound. Musicians include Derek Day, the lead singer, and does rhythm guitar/acoustic guitar, harmonica, keys, and lead/background vocal. Drums/percussion are done by Alan Toka, bass by Nick Diorio, and piano by Isaac Plummer. The band consists of Derek Day (guitar/vocals), Alan Toka (drums), and Leanne Bowes (bass/vocals).
Derek Day's wide variety of musical influences includes classic rock 'n roll, R&B, soul, funk, and pop. He has recently been highlighted favorably in publications including LA Weekly, Premier Guitar, the Eddie Trunk show, Classic Rock Magazine, Music Connection, Play This Rift, All Access, and more.
It's wonderful to see Derek Day blossom from street shows and small bar events to becoming a full-fledged musician expressing himself through creative video platforms. Derek has previously been welcomed onstage by the likes of Steve Vai, Moby, Ted Nugent, and Slash. In addition to his solo efforts, Day can be heard fronting the band Classless Act.
Make sure to check out Derek's previous songs "Click on Me," "Another Day," and "Social Kitten."
Search for Derek Day on social media @DerekDayMusic and music outlets. Visit his website at http://www.derekdaymusic.com
Photo by Christo Dimassis
Article by Wendy Shepherd of Entertainment Vine.
* * * Please support independent press * * * Thank you!