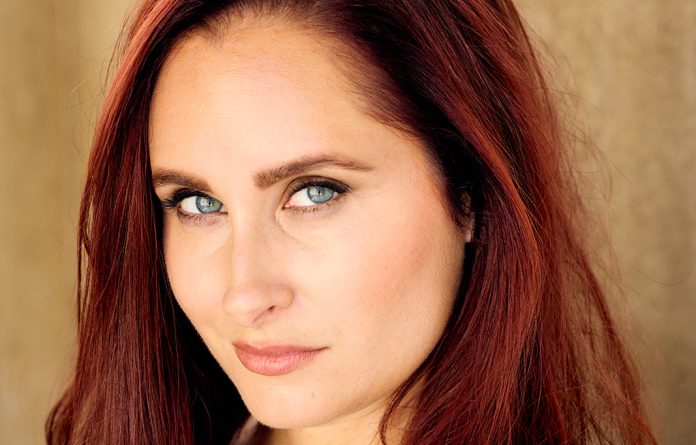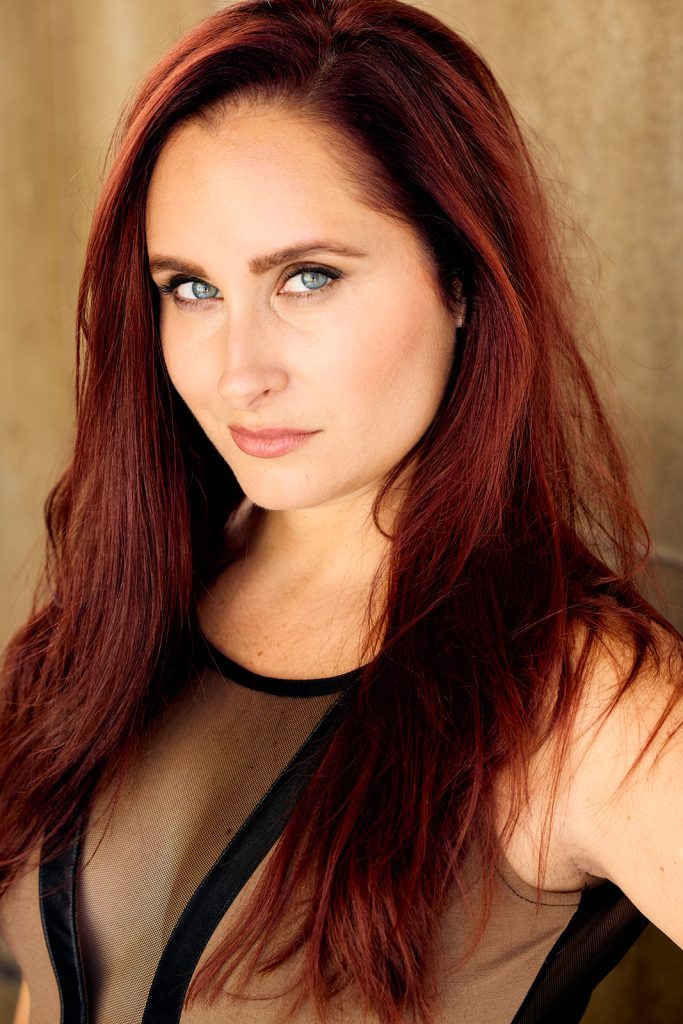 From Long Beach, California, actress Veronica Burgess was a dancer in her younger years. She later served in the military and graduated with a Bachelor's degree in Kinesiology from California State University Fulton. After serving four years in the Navy and while finishing college, Veronica aspired to have a performance career in the entertainment industry. Veronica has been in many films to date and is now married to actor Ronnie Gene Blevins who both have a son named Leonardo. Veronica has recently tapped into her dance/theater side by joining the amazing Diavolo, which highlights her combined talents in dance, military, and performing on stage. Learn more about Veronica and Diavolo below:
Wendy Shepherd: What is Diavolo? Who introduced you to it?
Veronica Burgess: Diavolo is an acrobatic modern movement company that utilizes architectural structures in performance art pieces. A fellow veteran friend of mine, Chris Loverro, who has done five other veteran projects with the company, introduced me to it.
WS: How did you get involved with it as a dancer? When did you first start being part of Diavolo?
VB: I got involved last fall when a casting notice was posted on a veteran's Facebook page. I applied for consideration, and after talking with the veteran coordinator and the artistic director, it was decided I would be a part of this veterans project. So I have only been with the company, as a guest artist, if you will, for about five months.
WS: Can you describe the S.O.S Signs of Strength theme?
VB: The overall theme is strength and resilience. Each veteran has a story about their experience in the military. And in each story, there is something they had to overcome. This piece celebrates military service members, their pride, their sacrifice, their courage, and their stories.
WS: What does Diavolo mean to you?
VB: Diavolo, and working with Jacques Heim, the artistic director, and the civilian dancers, has been a once-in-a-lifetime experience. I came into this program with ideas about what I could do physically, mentally, and even emotionally. At the end of the five weeks of rehearsal, I emerged a new person, a better person. I had recognized and pushed away my fears and my limiting ideas of things I could and could not do. I emerged a fearless artist. This has meant everything to me. This company and these people are life changers and soul saverstruly!
WS: How many hours a week do you tend to rehearse before a show?
VB: This was a full-time job. We rehearsed 8-9 hours a day, six days a week before our showings in both January and March. But when you are doing the kinds of things we do in this show, it is just necessary to put in that many hours. And the days were incredibly rewarding because we were building this beautiful piece (S.O.S), and we were working together, and we were renewing our spirits.
WS: How long does it usually take for the dancers and crew to set up the stage before a performance?
VB: It can take several hours to set up the structures initially, but once they are built in the space, it takes about 15 minutes to get everything set up. Some of these structures weigh thousands of pounds, so it's just about having enough manpower to move everything where it needs to be.
WS: Do the performers do anything special before or after a performance?
VB: One of my favorite things that we do before a performance is we circle up, shoulder to shoulder. Jacques will share some inspirational thoughts, and then we all recite "I will die for you." And this isn't a trite sort of thing. The things we do on that stage are dangerous, much like in the military, so you have to be willing to die for someone else in order for it to work, in order for you to give the movements and the piece and your fellow performers the respect they deserve. After reciting this, we make eye contact with every single person in the circle; then, we take our places. It's incredibly moving and powerful.
WS: The latest Diavolo S.O.S. Signs of Strength was performed at the Wallis Annenberg Center for the Performing Arts, with shows held on Friday, March 18, Saturday, March 19, and Sunday, March 20, 2022. Will you be part of more shows in the future? If so, where will the shows be, and are there any upcoming dates?
VB: Gosh, I really hope we do more shows in the future. Our shows this past weekend at the Wallis Annenberg Performing Arts Center were truly magical. We were sold out both Saturday and Sunday and nearly sold out on Friday. Everyone I spoke to told me how moved they were by the performance, and that meant so much to me. Because that is all you hope for as an artist…to move someone, to affect someone, and to make them think. So yea, I would love to do more of THAT!
WS: Regarding acting, do you have any new projects coming up for release soon?
VB: I have something in the works, but it's in the very early stages, so I cannot discuss it just yet, but I will be sure to keep you posted! 🙂
WS: Thank you, Veronica! Looking forward to hearing about your new projects and hope you get to continue being a part of Diavolo.
You can see more projects that Veronica Burgess has been a part of by visiting IMDb (Internet Movie Database) here.
You can also follow Veronica for updates about her career on her social media on Instagram, Facebook, and Twitter.
By Wendy Shepherd of Entertainment Vine.
* * * Please support independent press * * * Thank you!