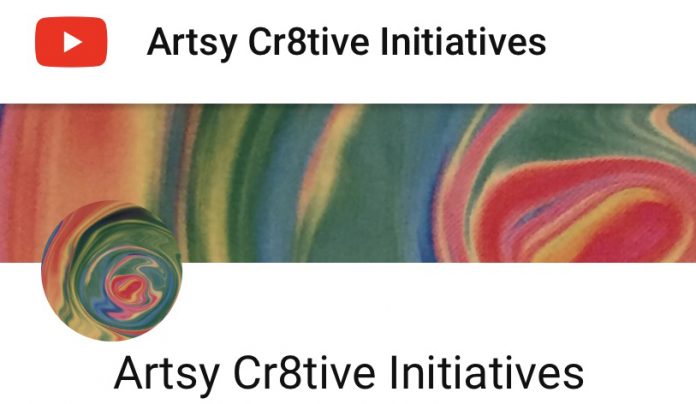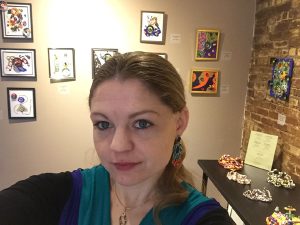 Artist and Author Meagan J. Meehan recently announced the launching of her YouTube channel entitled Artsy Cr8tive Initiatives. Meagan started the channel in order to give audiences a more in-depth view of her artwork, three-dimensional sculptural wall hangings which are famous for protruding substantially from the walls on which they are hung. Mostly all of the art that Meagan creates falls within the bounds of an art movement that she established entitled "Conscious Perceptionalism" (trademark pending), which focuses on creating artwork that is strong when viewed from all directions. In other words, it describes artwork that has no definitive left, right, up, or down. It can be hung on a wall from any direction.
"All my work aims to do is make people happy," Meagan J. Meehan declared in a recent exclusive interview. "I hope the art movement I founded will bring the same sort of joy. I started this YouTube channel to raise awareness of my own work, but I would love to start featuring other artist's work eventually, and interviews, and art events on it too."
Meagan has also curated shows, including ones for charitable causes. In October of 2019, she curated an art show at The Shabby Tabby Café in the town of Sayville on Long Island. She raised several hundred dollars that went towards the care of adoptable cats residing in the café, most of which are up for adoption. Meagan has many other events for charitable causes planned and hopes to use the YouTube channel as a means of raising awareness.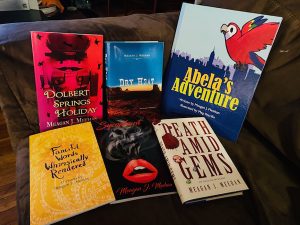 A multi-published author as well as a visual artist, Meehan also plans to use the channel to promote her books, short stories, poems. To date, she has published a western titled "Dry Heat," a mystery titled "Death Amid Gems," a romance/romantic comedy titled "Dolbert Springs Holiday," a horror novella titled "Sycophant," a children's book titled "Abela's Adventure," and a collection of poems titled "Fanciful Words Whimsically Rendered." All have been featured on the channel as will future readings at public events. Meagan also plans to upload an announcement about any future publications on the channel as soon as she has a copy of a new book in hand.
"I've also had three short plays produced titled The Muse, The Values of Gold, Silver & Bronze, and Monster Plans, but I cannot make their recordings live since theaters can be hesitant to produce plays that they know can be found online," Meagan explained. "I also have some of my screenplays being turned into movies this year and next, and I cannot wait to cover that on my YouTube channel. I'll definitely be able to share the trailers and/or clips."
Meagan is currently working on a Ph.D. at the University at Buffalo (SUNY), and she also designs and teaches a series of creative writing courses that end with everyone having their work published. Titled the "Worthwhile Writing" series of classes, Meagan has launched classes for the Horror and Children's Book genre, and she has plans to expand her class offerings to include Poetry, Science Fiction, Fantasy, Crime Drama, and possibly Romance in the near future. She also hopes to have professional narrators read her student's work (with their permission) on her channel so she can post it and share it with the world, thus making her student's stories and names visible.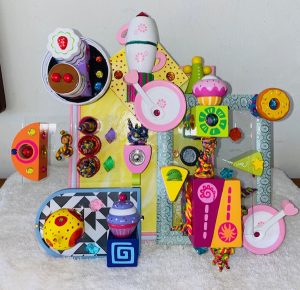 "The channel is mainly dedicated mostly to my own work at the moment, but I ultimately want to branch out to help raise awareness of other artists," Meagan declared. "I work as a journalist, and the topics I cover are Arts & Entertainment and Lifestyle & Leisure, so I know a lot of people across many creative industries who I'm sure would love to have their work featured via video mediums. I could even start using the channel to conduct interviews or even some art tutorials. Right now, I'm just trying to get the word about it out there."
To learn more, visit the channel by searching "Artsy Cr8tive Initiatives" on YouTube.
* * * Please support independent press * * * Thank you!